FUTUREBUILD® LVL hyJOIST®

The hyJOIST® range consists of NZ made engineered I-Joists that are a cost-effective* solution for floor joists, rafters and purlins in both residential and commercial construction. Consisting of structural LVL flanges with a structural plywood web, hyJOIST is lightweight and easy to install. (*Subject to design considerations)
Features & Benefits
hyJOIST is manufactured from sustainably-grown NZ plantation pine
Consisting of structural LVL flanges and a structural plywood web, all veneers are bonded together using type 'A' (marine) bond, known for long-term durability in structural applications
Available in 10 section sizes and 3 different flange widths. Allowing specifiers to optimize performance of a floor design in depth, span, load and cost
Provides greater design flexibility for cost-effective floor layouts
Available in a range of lengths up to 13.2 metres
Lightweight: HJ240 45 and HJ300 45 hyJOIST are approximately 60 - 70% the weight of equivalent spanning SG8 section
Easier installation of services within the floor space
Straight, uniform and dimensionally stable
Stringent quality control – EWPAA certified

Available Forest Stewardship Council® (FSC®) certified (FSC® C007103) upon request

Residential Span Tables and installation guide available - refer brochures below
Supported by technical support and software from Futurebuild LVL

designIT® software suite available
computeIT® software suite available for specific engineering design
Compliance
hyJOIST LVL flanges are manufactured in accordance with AS/NZS 4357, Structural Laminated Veneer Lumber, whilst manufactured hyJOIST beams are randomly sampled and in-grade verified against published Characteristic Properties. hyJOIST is a product certified by the Engineered Wood Products Association of Australasia (EWPAA), which is JAS-ANZ certified.
Futurebuild LVL is committed to manufacturing innovative engineered building products. For quality assurance the hyJOIST range is manufactured with independent audit processes and product certification.
All hyJOIST components are manufactured using a Type 'A' (marine) bond with less than 0.5mg/L formaldehyde (equivalent to E0) emissions from the final product
Untreated (UT) product may at times contain some glue line treatment.
Range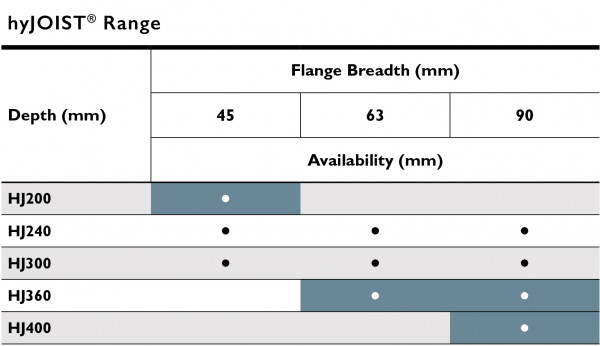 *Available H1.2 treated only. All other products are available untreated or H1.2 treated.
To ensure accurate specification and supply, hyJOIST should be noted on plans as HJDepth Flange Bredth hyJOIST e.g. HJ200 45 hyJOIST
Available in 600mm length increments from 2.4m to 13.2m
A range of face-mount, partial depth and top-mount joist hangers are also available to suit the hyJOIST range
Contact Futurebuild LVL for more information
Software

Photo Gallery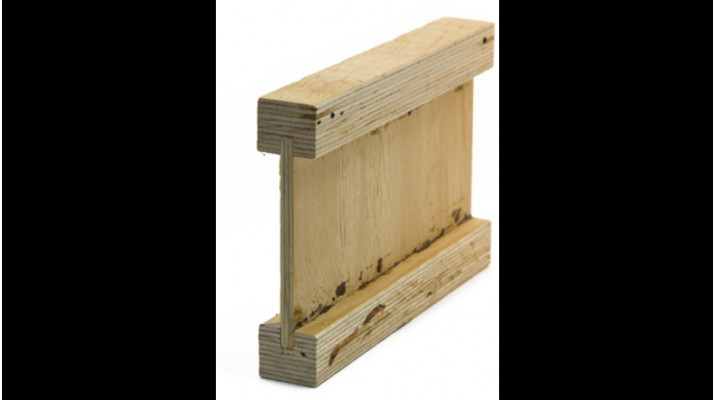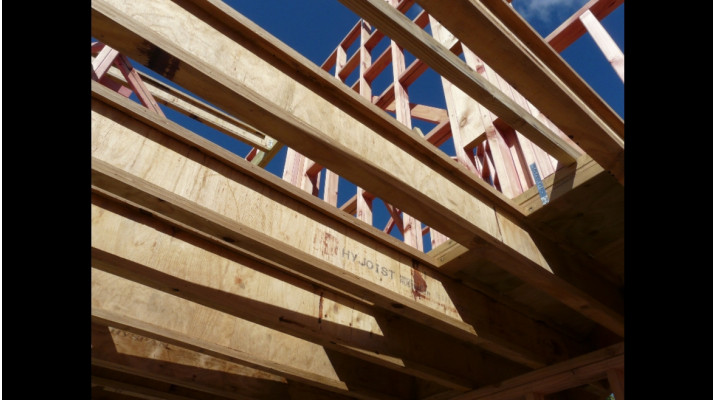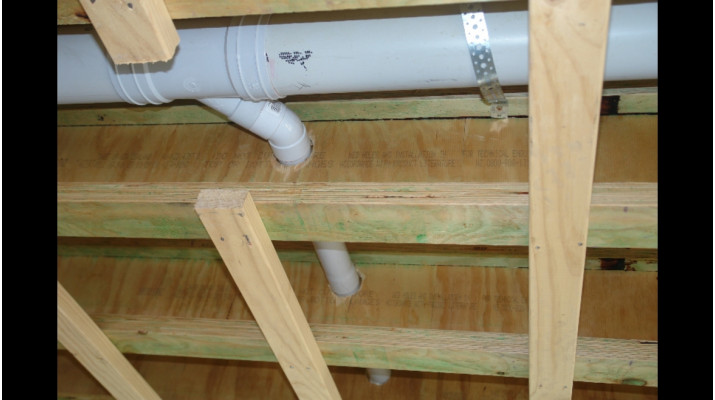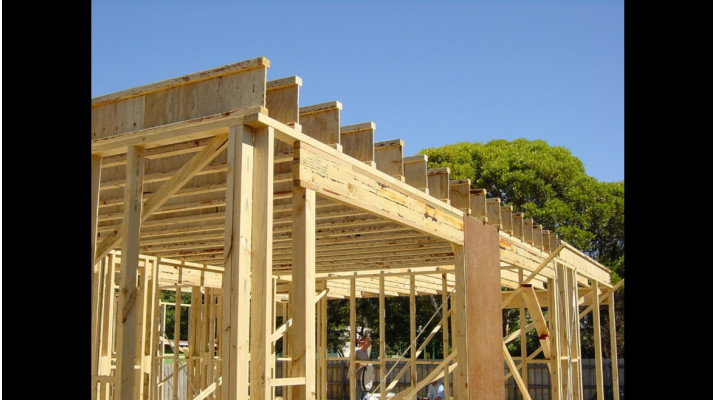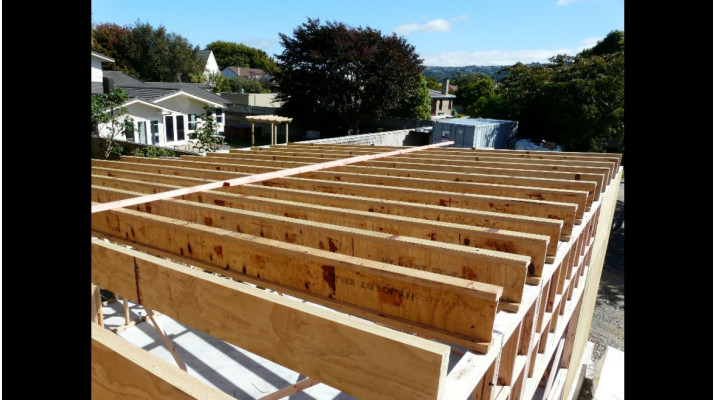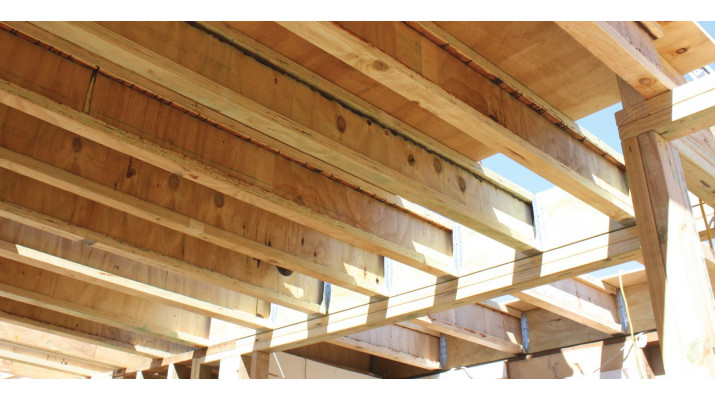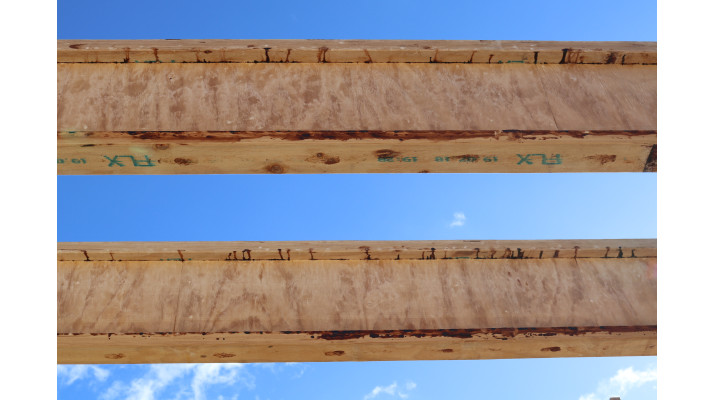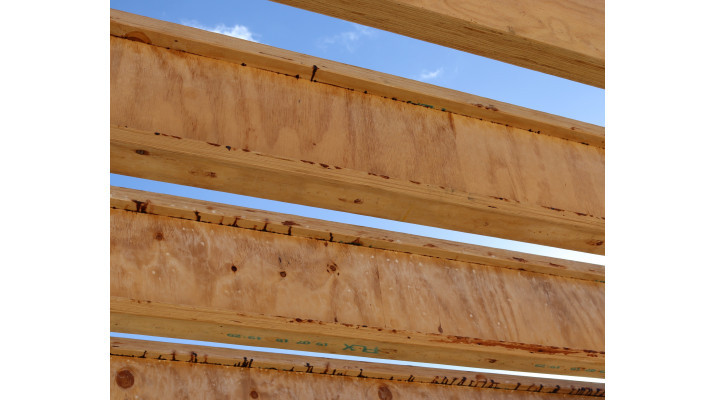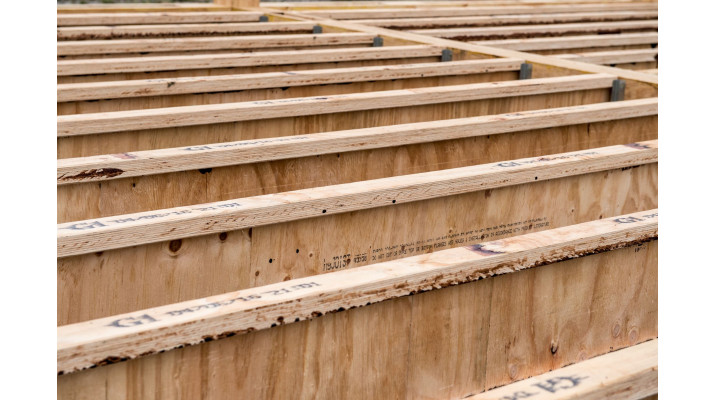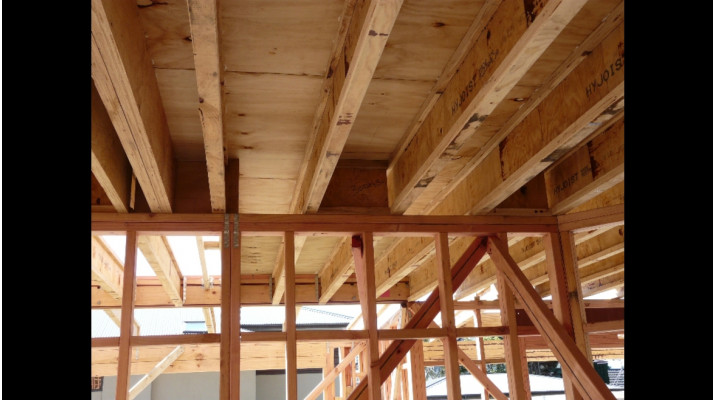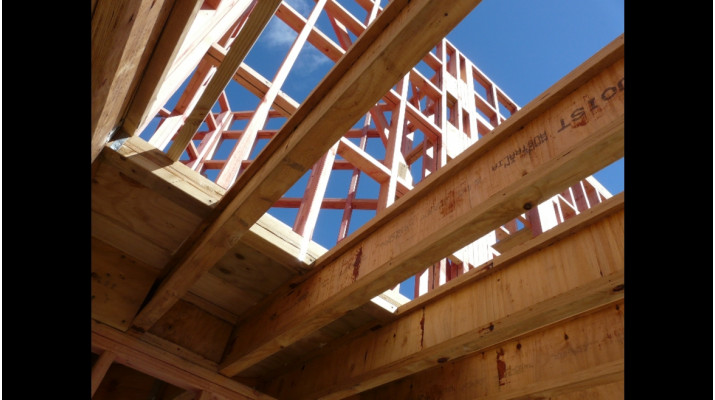 Brochure
Technical Note
Information Bulletin
Cad
Case Studies
Building Product Information
Sds