About us
Proud of our Kiwi heritage, Futurebuild® LVL offers New Zealand's largest range of LVL products and has been inspiring Architects, Designers, Builders and home owners for over 20 years.
Futurebuild LVL products were first introduced into the New Zealand market in the late 1990's. In 2001 a specialised LVL manufacturing facility was built in Marsden Point, Northland, New Zealand. The building was made from LVL, which was custom-manufactured in Australia.
The giant LVL portal frames of the mill building span over 32 metres, providing a 96-metre-wide building where local New Zealand radiata pine is used to create Futurebuild LVL. You can learn more about how Futurebuild LVL is made here.
Futurebuild LVL is part of the Carter Holt Harvey Group, who also have interests in timber and plywood manufacturing and who have been a part of the New Zealand industry for over 145 years.
Our Head Office team are based in Onehunga, Auckland, alongside a nationwide sales team throughout the country. Our business development team work nationally and are available to support specifiers with training and presentations and assist project-specific queries. A technical support team of Engineers and Building Practitioners are also based in the Auckland office, this team run our technical help-line, Residential Design Service and Preliminary Design Service.
We are proud to be more than a product supplier, with our comprehensive software solutions and services available to offer a complete support package. In 1999, Futurebuild LVL launched its first software programme, designIT® for houses, which is used by designers and building practitioners followed by the designIT site app, a useful on-site tool.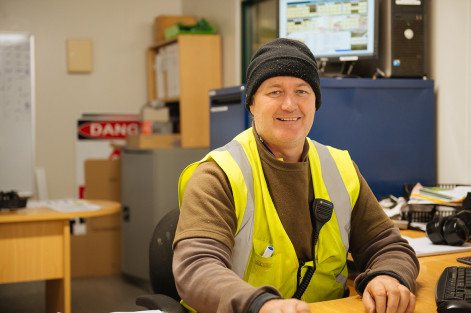 The Carter Holt Harvey Story
Carter Holt Harvey traces its history back to its three namesakes' companies. Robert Holt, Alexander Harvey and Francis Carter were three individuals each with a vision, determination and with hard work carved out thriving businesses in New Zealand. Whilst the three men never met they each established market-leading companies which would one day form Carter Holt Harvey.
The CHH business grew through mergers and acquisitions. Carter Consolidated was founded in 1896, Robert Holt & Sons founded in 1921, and Alex Harvey and Sons was founded in 1911. Carter and Holt were leaders in the country's forestry products sector, while Harvey emerged as a major packaging company in NZ. The development toward the future CHH began in 1971 with the merger of Carter and Holt. In 1986, Carter Holt Harvey was formed when they merged with Alex Harvey and Sons.
The CHH companies have always shown innovation and adaptability. Robert Holt built his first sawmill in 1859 and the Holt company were the first to move logs by truck, and survived the Napier Earthquake. World War II led Holt to experiment with drying kilns to produce lumber in less time and larger quantities.
Over time the Carter Holt Harvey companies have seen many changes, they have continued to grow, adapt and change and is now the CHH we know today, consisting of three manufacturing businesses which are focussed on production of wood products; Futurebuild LVL, CHH Woodproducts and CHH Plywood.
Despite the changes over the last 145 years, the values of our early-pioneer history have stayed true to the CHH business' values, focussing on innovation, adaptability and sheer kiwi grit to be market leaders striving to deliver the best products for customers.