About us
Futurebuild LVL offers the largest range of LVL products within New Zealand, which are used in projects across Australasia. Manufacturing LVL in the Marsden Point plant, Futurebuild LVL produces brands hySPAN®, hyJOIST®, hyONE®, hy90®, hyCHORD®, truFORM®, hyPLANK®, edgeFORM®, and hyFRAME® building systems.
Carter Holt Harvey (CHH) is one of New Zealand's leading forest products companies, manufacturing and supplying timber, laminated veneer lumber (LVL), plywood and other building products to the New Zealand market.
Carter Holt Harvey together with its legacy companies has been a feature of the Australasian timber industry for more than 150 years.
Over the past decade, it has reconfigured its asset base through a combination of organic growth, capacity expansions at key sites and investment in technology.
CHH has consistently introduced new processes to improve productivity, and kept the business streamlined by closing smaller, inefficient facilities.
Today, Carter Holt Harvey is organised into four business units: Carter Holt Harvey Building Products (CHH Timber), Carter Holt Harvey Plywood (CHH Plywood), Carter Holt Harvey LVL (Futurebuild® LVL) and Carters Building Supplies.
Please visit CHH Timber here and CHH Ply here more information on our other products.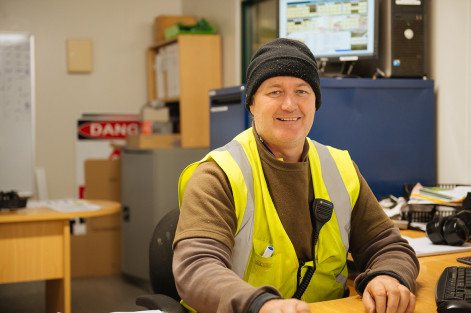 The Carter Holt Harvey Story
Carter Holt Harvey traces its history back to its three namesakes' companies. Robert Holt, Alexander Harvey and Francis Carter were three individuals each with a vision, determination and with hard work carved out thriving businesses in New Zealand. Whilst the three men never met they each established market-leading companies which would one day form Carter Holt Harvey.
The CHH business grew through mergers and acquisitions. Carter Consolidated was founded in 1896, Robert Holt & Sons founded in 1921, and Alex Harvey and Sons was founded in 1911. Carter and Holt were leaders in the country's forestry products sector, while Harvey emerged as a major packaging company in NZ. The development toward the future CHH began in 1971 with the merger of Carter and Holt. In 1986, Carter Holt Harvey was formed when they merged with Alex Harvey and Sons.
The CHH companies have always shown innovation and adaptability. Robert Holt built his first sawmill in 1859 and the Holt company were the first to move logs by truck, and survived the Napier Earthquake. World War II led Holt to experiment with drying kilns to produce lumber in less time and larger quantities.
Over time the Carter Holt Harvey companies have seen many changes, they have continued to grow, adapt and change and is now the CHH we know today, consisting of three manufacturing businesses which are focussed on production of wood products; Futurebuild LVL, CHH Woodproducts and CHH Plywood.
Despite the changes over the last 145 years, the values of our early-pioneer history have stayed true to the CHH business' values, focussing on innovation, adaptability and sheer kiwi grit to be market leaders striving to deliver the best products for customers.