MOTAT Aviation Hall
MOTAT's goal of sustainability and architectural excellence was achieved through innovative use of Futurebuild LVL
With the strength to compete with steel and the warmth and sustainability of timber, Futurebuild® LVL enabled the engineers, Holmes Consulting Group, to realise Studio Pacific Architecture's vision, delivering a building both pragmatic and beautiful.
In designing a building to reflect New Zealand's proud history of flight and project it into the future, Studio Pacific Architecture literally looked to the skies. The Museum of Transport and Technology's (MOTAT) Aviation Hall soars upwards and out, a huge open space unmarred by support columns, in which unique heritage aircraft are suspended from the ceiling, as if in flight, or parked as if ready to taxi.
At over 2500m2, the design for the MOTAT Aviation Hall called for a 42m unsupported span, as well as a 28m x 9m hangar opening so the aircraft could be brought in and out and moved around inside it. It remains the largest clear span timber portal frame structure in New Zealand. Realising such a feat of design required precision engineering and relied on collaboration between architect, engineer, builder and manufacturer, with the choice of materials critical. Engineers Homes Consulting Group and architect Studio Pacific Architecture selected Futurebuild® LVL and made full use of the expertise and support offered by Futurebuild LVL. This included Preliminary Design support, engineering design tools and fabrication and erection support.
The MOTAT Aviation Hall went on to receive multiple accolades, including Sustainability, Clever Wood Solutions and Highly Commended for Commercial Engineering Excellence, in the 2011 NZ Wood Timber Design Awards.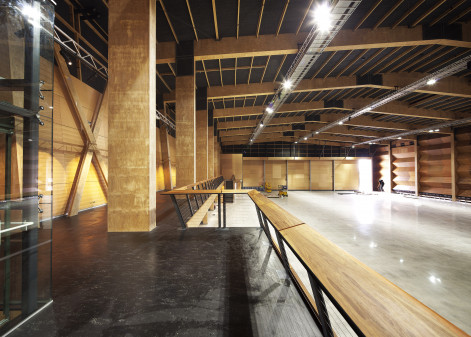 "This is what a natural, long-lasting material brings to the overall look""
- Marcellus Lilley, Architect

PROJECT NAME:
MOTAT AVIATION HALL
ENGINEER:
HOLMES CONSULTING GROUP
ARCHITECT:
STUDIO PACIFIC ARCHITECTURE
BUILDER:
NZ STRONG
FABRICATOR:
CARTERS MANUFACTURING
Build smart, build fast, build sustainable.
Build smart, build fast, build sustainable.